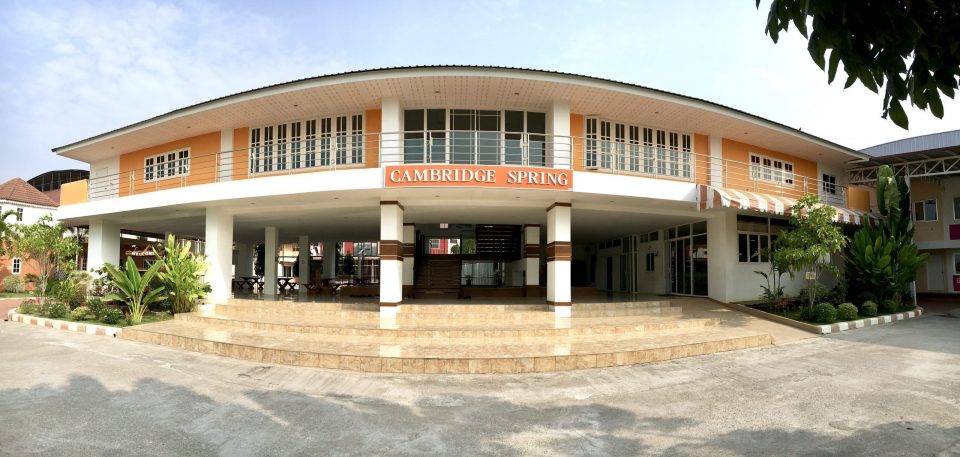 Established in 2011, New Cambridge International School is an international day and boarding school, located in Phitsanulok, historic city in lower northern Thailand and capital of Phitsanulok province.
The school is located at a crossroad to various neighbouring countries. Situated halfway between Bangkok and Chiang Mai, Phitsanulok is a growing city, with less issue of pollution and traffic. It is situated in the lower north part of Thailand, approximately 350 km North of Bangkok and 360 km South of Chiang Mai. NCIS lies within easy reach of Phitsanulok airport  and is located in Samokhae suburb, a 15-minutes' drive from the city centre, away from the busy traffic while providing a stimulating environment for students.
We provide a British curriculum-based education offering Key Stage 3 (for 11-14 year olds) and IGCSE (for 14-16 year olds) courses, the world's most popular international qualifications.
Students studying IGCSE for two years will take a final externally assessed examination at the end of the second year of the program. The ones who successfully complete their studies will receive a valuable certification for their future education and career.
New Cambridge International School also offers boarding facilities for international students as well as students from other provinces. The college with its own campus, on-site dormitory and sports facilities offer a wide range of extracurricular activities. Students live on campus within a safe and friendly environment. The boarders also enjoy living independently while adhering to the boarding guidelines in supporting them to become responsible, respectful, self-reliant individuals.