PRINCIPAL'S WELCOME
A very warm welcome to New Cambridge International School. NCIS prepares tomorrow's leaders with the skills, confidence and integrity to improve society. (*Mission Statement)
Offering a world -class academic base via the UK Curriculum which leads to the International General Certificate in Secondary Education (IGSCE), the school also provides a variety of leadership, sporting and cultural opportunities as well as community social work to achieve this mission goal. 
All of the classes are delivered in English and all staff members are either Native English Speakers or TESL qualified. 
New Cambridge International School provides a park-like campus with many outstanding facilities including: large and well-appointed school buildings, small class sizes, a football field, large swimming pool, a fitness and weights gym, a basketball court, school library, computer room, science laboratory, student radio station, school canteen, a café and student dormitories.
We are like a big family and be assured that the teaching and non-teaching staff take care of all students with respect and compassion.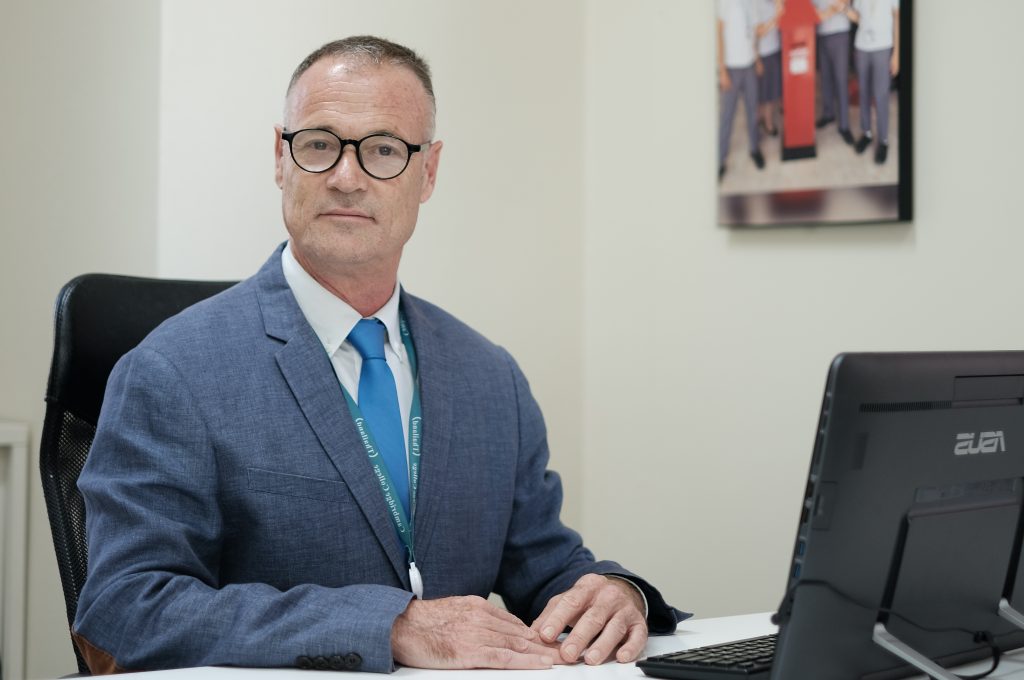 PRINCIPAL'S BIOGRAPHY
Mr Grant Berry comes from New Zealand and started as Principal at New Cambridge International School in May 2019. His expertise is in international education and marketing.
Mr Berry is the past Director of International Students (14 years) at Kerikeri High School, New Zealand. He was presented a SIEBA Leadership and Contribution to International Education award in 2018. He was Head of English at Araura College in the Cook Islands and has also taught ESL and English in South America, New Zealand and Australia. He was an international student in Germany. Mr Berry is a qualified teacher and has a degree in Languages and Literature. He speaks five European languages and is trying to learn Thai.
Mr Berry has three adult children who live in New Zealand and Australia and five grandchildren. He is passionate about education, family and the environment.