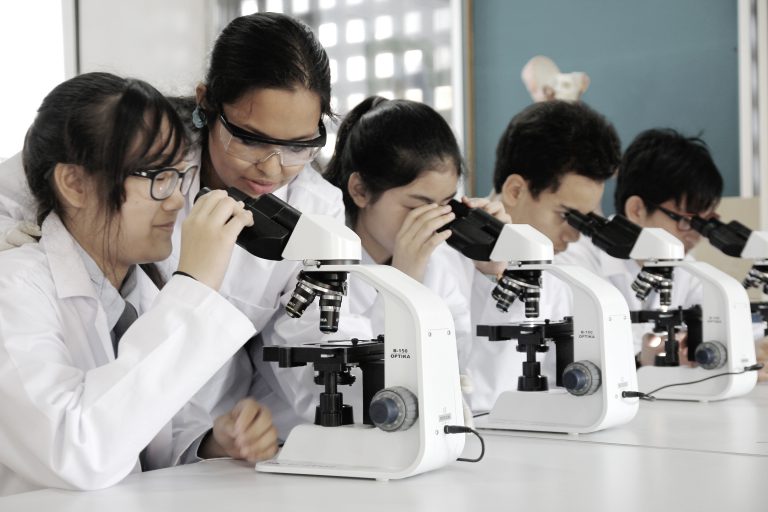 Candidates will learn to demonstrate ability in the following areas:
BIOLOGY
Characteristics and classification of living organisms. Organisation and maintenance of the organism. Development of the organism and the continuity of life. Relationships of organisms with one another and their environment.
PHYSICS
General Physics, Thermal Physics, Properties of waves including light and sound, Electricity and magnetism, Atomics physics.
CHEMISTRY
The particulate nature of matter, Experimental techniques. Atoms, elements and compounds, Stoichiometry, Electricity and chemistry, Chemical energetic, Chemical reactions. Acids, Bases and Salts, The Periodic Table, Metals, Air and water, Sulphur, Carbonates, Organic chemistry.
ENGLISH AS A SECOND LANGUAGE
Reading, Writing, Listening and Speaking.
INTERNATIONAL MATHEMATICS
Number, Algebra, Functions, Geometry, Transformations, Mensuration, Vectors, Co-ordinate Geometry, Trigonometry, Sets.